Our Very Own Swimming Champ!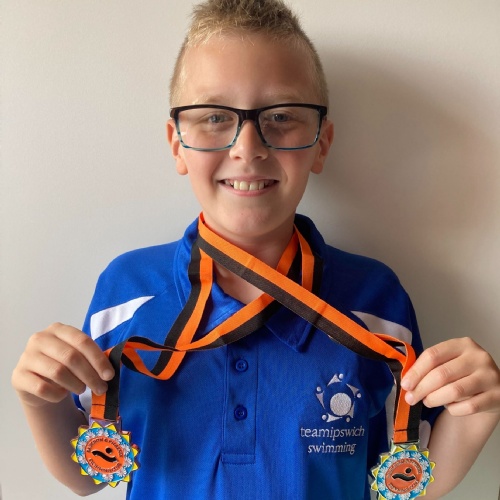 Fletcher competed last month in Basildon at the pool built for training for the 2012 London Olympics. He was amazed to see the 50m pool and incredible facilities they have. It was his first away meet and a long, tiring weekend - Fletch swam some great races and came home with a bronze and silver medal along with PB's.
Last weekend he competed at Stowmarket which was a one day meet, again it was a long day and he showed great resilience. He swam great again and came home with a silver and gold medal along with more PB's.
To achieve PB's last weekend a month after Basildon was a huge achievement and to place higher in the medal table shows how hard he is working.